3 tags
The Simply Sayin' App is Now Live! →
palscouncil: Get Simply Sayin' on the App Store. See screenshots and ratings, and read customer reviews. The Simply Sayin' app that we helped create for PCH just debuted in the iTunes app store. This app was jointly produced by Phoenix Children's Hospital Child Life Department, the Patient and family Alumni League (PALs), and Valley Leadership of Phoenix, Ariz. Check it out! I hope this...
TSA routinely violates own rules and the law to... →
wilwheaton: Sai has "a neurological disorder that causes episodic muteness and muscle spasms" — basically, he sometimes becomes mute and gets bad tremors. His doctor has advised him to sip juice continuously, and this helps control his condition. TSA rules allow him to bring any amount of juice through a checkpoint. Unfortunately, the TSA doesn't read its own rules. Instead, Sai is detained at...
4 tags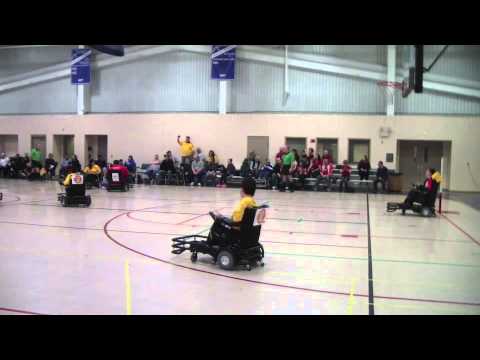 WHEN I FOUND OUT GOOGLE READER IS SHUTTING DOWN:
whatshouldwecallsocialmedia: I can't even handle this right now. I use this platform RELIGIOUSLY and I can't imagine a day without it. SO. MANY. FEELS.  The official blog post here.
1 tag
Watch
Some footage from PowerBlast. http://viddy.it/14ibgqO
Power Soccer on My Fox Phoenix Morning Show →
For those who didn't catch our PowerBlast segment on the Fox 10 Morning Show, here's the link to watch it online!
Watch
Power-ful Soccer from The State Press on Vimeo.ASU's Power Soccer team is gaining traction around the nation as a force to be reckoned with. With only six players so far, State Press sat down with a few to see why they decided to join ASU's Power Soccer team. They shared their stories and what they have gained from playing the game.
Watch
My first post on Vine is capturing the rain on a Lazy Saturday.
1 tag
Watch
XXL - zombie from Storm Studios on Vimeo.Agency: Schjærven Reklamebyrå Production Company: Motion Blur Producer: Espen Horn Directors: Henrik Sander og Mathis Fürst Music: The Hives, «Come on» Visual Effects: Storm Studios Post-Production: Nordisk Film Shortcut
3 tags
"I urge everyone to look at individuals with disabilities in a different light...."
– Nelson Mandela
3 tags
Always the Bright Side
If I have a syndrome that affects 1/6,000,000,000 people, I'd say my odds of winning the lottery at 1/175,000,000 odds are pretty good.
Watch
ASU vs Heat 11-16 from Gabe Trujillo on Vimeo.Here are some highlights from our power soccer scrimmage on 11-16-12 against the Arizona Heat. The game was played at the Virginia G. Piper Sports and Fitness Center in Phoenix, AZ.
1 tag
Watch
ASU Power Soccer Vs. Arizona Heat The ASU Power Soccer club faces the Arizona Heat on 11/16/2012. The goal is scored by Gabe Trujillo. ― #IPhone, #Amazing http://viddy.it/WcqQA5
4 tags
2 tags
Help Me Buy a New Wheelchair! →
I'm well on my way to reaching my fundraising goal. If you'd like to donate and help me raise money to buy a new soccer wheelchair, use the following link. Thanks for your support! 
3 tags
3 tags
Walking in My Dreams
Last night I had a dream about me regaining my ability to walk. This wasn't the first time this scenario had played out in my mind as I slept, but it was by far the most vivid.  The dream began with me lying motionless in my bed in the middle of the night. Suddenly, I felt a pain shoot down my left shoulder. It was a pain I never felt before and it jarred me from my sleep.  My bedroom was...
3 tags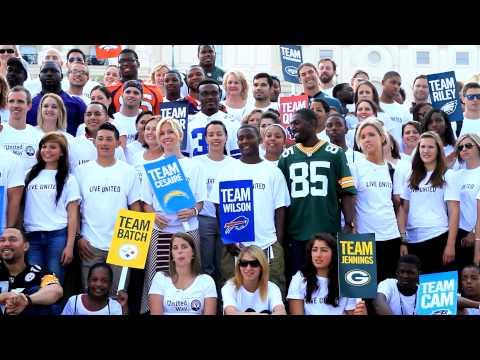 3 tags
My 15th Anniversary
Today is the 15th anniversary of the day I became a quadriplegic. Even though my body may be weak, I believe my illness has made me a stronger person. It's a weird feeling to realize that I've now spent more time in a wheelchair than being able-bodied. For all the good and bad, it's been a crazy and exciting 15 years. Even though this isn't the way I planned my first 29...
2 tags
"The Rise Of Visual Social Media" →
rieldeal: Article from Fast Company on the brands who are making the most out of VISUAL social media initiatives.
"Life is a classroom — only those who are willing to be lifelong learners will..."
– Zig Ziglar (via quotes-shape-us)
3 tags
Win tickets to Calais' CRC Foundation Gala! →
Want to win tickets to Calais' CRC Foundation Gala on September 3?  A lucky United Way volunteer from TEAM Calais will win two tickets. Sign up now to make a difference in your community and your chance to be recognized by Calais and his teammates.